This In-Person Workshop was held in October, 2019.   
The "10th Annual CAACCI Best Practices Roundtable Workshop" will be held in 2022.
To be notified, please join our mailing list.
See below for details including learning objectives, CPE, reviews, etc.
---
8th Annual

– Construction Audit & Cost Control
Best Practices Roundtable Workshop
Oct. 28-29, 2019      Las Vegas, NV   Earn 16 CPE
This year we will once again be emphasizing the "roundtable" aspects of our workshop by providing ample time for interactive Q&A with our presenters.   Anyone responsible for auditing construction activity and/or managing construction projects can benefit from this workshop.
"A roundtable discussion is a meeting where experts gather together in order to discuss a particular topic" (www.collinsdictionary.com).  Attendees will be given ample opportunity to be a part of this impactful, collaborative, roundtable discussion and to have their questions answered by our presenters.
Presenters | Learning Objectives | CPE | Networking | Accommodations  | Venue |  Reviews | Fee | Register
Agenda CAACCI Best Practices Roundtable Workshop 2019
Course Level:  Intermediate
CPE Hours:  16
The following construction audit and cost control professionals have committed to be available for key topic presentations and to participate in interactive Q&A sessions during this year's Workshop:
Who Will Benefit from this Program
Construction Audit Consultants
Internal Audit Professionals
CFO's
Cost Engineers
Attorneys
Construction and Engineering Department Representatives
Facilities Management Department Representatives
Procurement Department Representatives
Learning Objectives
Participants Will:
Learn the latest best practices in use for construction audit and cost control
Obtain an update on the trends in tools and techniques used for construction audit and cost control
Explore specific case example results of current best practice construction audits
Have ample time to learn during question and answer sessions at the conclusion of each presentation

 
Presenters
[Click Photos for More Details]
Rich Brodowski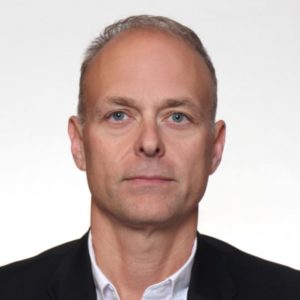 Project Executive
Rich provides leadership and oversight of the day-to-day operations for all Construction, Project Management, Inspection, Assurance (Clerk of Works) and Project Administration activities associated with the Surespan USA portfolio of projects. Major infrastructure projects include the MSG Sphere at The Venetian, a 366 feet tall and 516 feet wide,17,500-seat spherical performance venue.
Vince
Chapman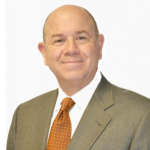 Managing Principal
With over 37 years in the construction and construction auditing field, Vince has audited projects in every major city in the USA and also worked on numerous projects in Canada, Mexico, Africa and the Caribbean.
William Consolie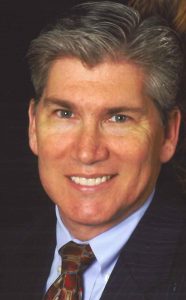 Global Practice Leader, Construction Services
Experis Finance
Bill is the practice leader for the Construction Services Division of Experis Finance. Bill has over 25 years of experience including expert testimony, forensic accounting, financial analysis, auditing, financial reporting and project management primarily related to the construction and manufacturing industries.
Jim Miller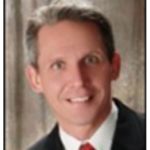 Senior Manager
Jim Miller, senior manager with Baker Tilly Virchow Krause, LLP, joined the firm in 2016. He has more than thirty years of construction experience, both in construction company operations management and construction consulting—nationally and internationally.
Tony Ollmann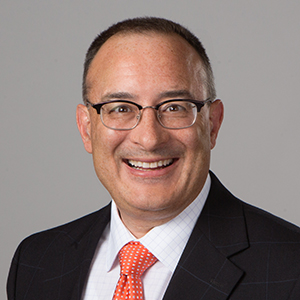 Firm Director
Baker Tilly Virchow Krause, LLP
Tony Ollmann is the firm director of Baker Tilly Virchow Krause, LLP's construction risk management practice. He has more than twenty years of experience in the construction industry providing risk management, project controls, and operations consulting services to owners, operators, and contractors.
Jake Ortego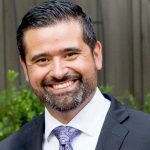 Founder and Primary Partner
JA Cost Engineers and Advisors, Inc.
Jake Ortego is one of the founders and a primary partner at JACEA. He is a licensed mechanical engineer with over 24 years of experience in all phases of the design-construction process and extensive involvement in the project controls, project management and engineering management of industrial and commercial projects.
Adam Rouse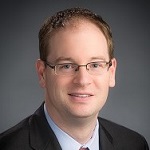 Director
Adam is a Director in the Industry Specialty Services group at BDO USA, LLP where he focuses on construction advisory and construction services.  During his career, he has performed advisory work on construction projects ranging from $1 million to $8 billion in a variety of industries including government/public sector, retail, wholesale, higher education and healthcare.
Gregory Smith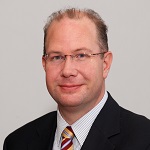 Construction Counsel
Greg practices in all areas of construction law, government procurement and contract law.  Greg advises businesses in a wide range of legal, compliance and strategic issues.
Stephen Strohman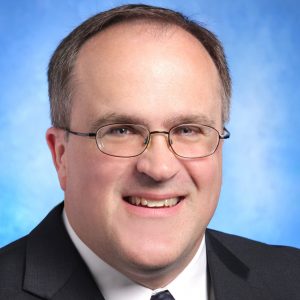 Supervisor, Advisory Services

Stephen has over 21 years of auditing experience, including construction audit, risk analysis, data analysis and internal audit report writing.  He is responsible for leading construction audits of major universities, corporations and hospitals.
Courtenay Thompson


Principal

Courtenay Thompson & Associates
Courtenay is a recognized authority on fraud-related training for internal auditors, management and investigators.  Since entering the educational consulting field in 1981, he has written and presented courses for corporations, government and professional associations worldwide.
Debbie Townsend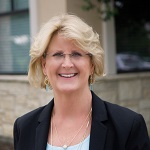 President
R. L. Townsend & Associates, LLC
Since 2012, Debbie Townsend has served as President of the construction audit consulting firm R. L. Townsend & Associates, LLC.  She joined the firm in 1997 and since 2008 she has been responsible for managing and directing the majority of the construction audits performed by the firm.
Rich Townsend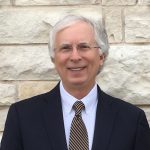 President
Construction Audit & Cost Control Institute, Inc.
Rich Townsend is President of the Construction Audit & Cost Control Institute, Inc. and Principal at the consulting firm, R. L. Townsend & Associates, LLC.  Since 1985, he has been an instructor for construction audit and construction cost control courses.  Rich has over 40 years experience in the construction audit field.
Paul Wallerus
Owner and Principal

C&M Construction Consultants, Inc.
Paul Wallerus is owner and principal of C&M Construction Consultants, Inc. (CMCC) which he created in November 2003 after identifying the need for construction auditing and other financial related services on commercial construction projects in Minnesota. Paul's experience over 20 years centers on accounting, auditing, and project management.
Chris Wolbrink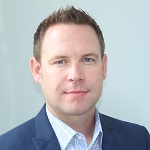 President and Founder
Chris has over 20 years experience in construction, and construction financial control advisory, auditing and claims management.  In 2015, Chris embarked on a new venture to develop SiteTraxx, and bring a new solution to the construction industry to help provide valuable data collection in one platform to stakeholders of all levels on construction projects.
Henry Woods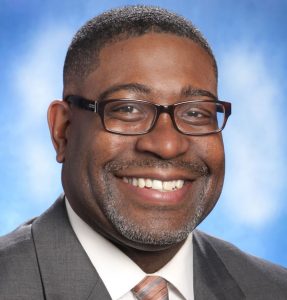 Supervisor, Advisory Services
Henry is responsible for construction audit and risk management auditing.  He has over 25 years experience in construction and program management developing and implementing cost controls, safety management and risk management strategies.  His expertise includes construction audit and cost control, construction monitoring, contract review and negotiations.
Informal Networking Opportunities Included
60 to 90 minute reception after the first day of the workshop
Breakfast will be provided each morning of the seminar
Mid-Morning and Mid-Afternoon refreshment breaks
Reviews from Previous Workshop Participants
"Participation encouraged variety of skills at the table. Overall a great learning experience."
"Really enjoyed the real life examples and discussions about how to apply in your own job."
"You seem to always have speakers with current pulse of industry."
"Very knowledgeable presenters. Excellent Workshop overall."
"Liked the interactive discussions about current trends."
"I enjoyed the presentations immensely.  Each presenter added value and a different point of view.  I felt that I picked up many issues to look for."
"Instructors are very interactive and provide/share great examples for every topic."
Program Fee
REGULAR SEMINAR REGISTRATION Fee = $1,295
Registration FEE is payable to:
Construction Audit & Cost Control Institute, Inc.
3941 Legacy Drive, Suite 204 #218A, Plano, TX 75023.
Registration FEE may be paid by check, MasterCard, Visa or American Express.
Program fee includes instruction, all program materials, first evening reception, breakfast and lunch each day and refreshment breaks.
Program Schedule
Monday: 8:00 am – 5:00 pm
Tuesday: 8:00 am – 5:00 pm
Cancellation and Refund
Enrollment is limited to assure maximum opportunity for participation and exchange of ideas. Substitutes will be accepted until the program starts. Cancellations will be accepted up to 14 calendar days prior to program start without incurring a $95 late cancellation fee. Full fee is charged for failure to attend when enrollment has not been canceled as specified. Contact Marie Jones at (254) 736-0309 or marie.jones@caacci.org

 CPE
All participants are eligible to receive up to 16 Continuing Education Credits (CPE's) to fulfill professional accreditation requirements. Field of Study: Auditing. Course Level: Intermediate. Group-live, lecture-style seminar; no prerequisites or advanced preparation required. For information regarding CPE, complaint, or program cancellation, please contact Marie Jones at (254) 736-0309 or Rich Townsend at (972) 679-6762 or email info@caacci.org.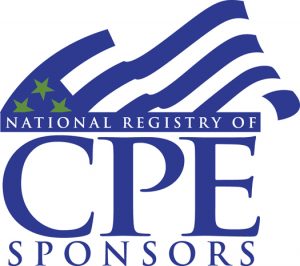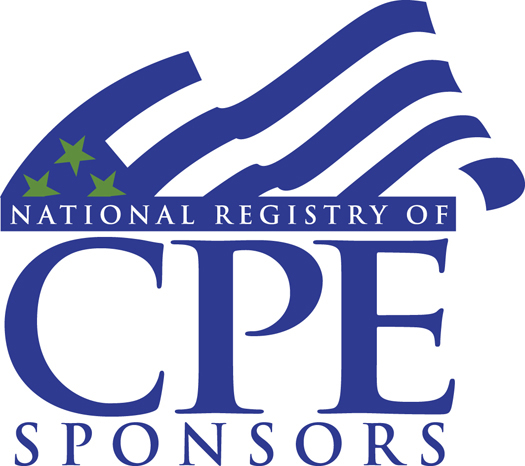 Construction Audit & Cost Control Institute (CAACCI) is registered with the National Association of State Boards of Accountancy (NASBA), as a sponsor of continuing professional education on the National Registry of CPE Sponsors. State boards of accountancy have final authority on the acceptance of individual courses for CPE credit. Complaints regarding registered sponsors may be submitted to the National Registry of CPE Sponsors through its website:  www.nasbaregistry.org

Accommodations
Bellagio – Las Vegas
Home of the Fountains of Bellagio and the Conservatory & Botanical Gardens – 2 of the top rated complimentary hotel attractions in the country!
Offers 19 world-class dining options from casual to contemporary to AAA Five-Diamond, 9 of which have an outdoor patio overlooking the Fountains of Bellagio. Bellagio is a luxurious Las Vegas hotel complete with casino, restaurants, spas and nightlife.
Most of our attendees stay at the hotel for two nights and a few opt to stay over a third night.
Please note our group rate has expired.  However, you should still be able to reserve a room at Bellagio.
Click Here to Make your Reservations Online
Or call Bellagio Reservations: 1-888-987-6667
If you have any problems getting the reservation you desire at the Bellagio, please contact us for assistance.
For Bellagio restaurants, night life, casino and amenities: www.bellagio.com
Venue
Bellagio
Monet 1 & 2 Meeting Rooms
3600 Las Vegas Blvd South
Las Vegas, NV 89109
Map Link
Register
Registration is closed for this event.
Regular Seminar Registration Fee = $1,295.00
When registering, please be sure to use the attendee's name and email address.

See below for more registration options.
To Register by Telephone:     Call Marie Jones at (254) 736-0309
To Register by Fax:    2019 Workshop Registration Form

Need Assistance?     Contact Marie Jones through the chat box (bottom right of screen) or E-mail:   marie.jones@caacci.org