This in-person Workshop was held in November, 2019. 
To be notified of upcoming events, please join our mailing list.
See below for details including seminar content, CPE, reviews, etc.
---
Best Practices for Using CMAR
and Design Build Contracts in Texas
Nov. 14-15, 2019    Austin, TX    Earn 12 CPE
Designed for Texas:  Public University Systems, Public School Systems, Community College Systems, State & Local Governments, Airports, etc.
Presenters | Learning Objectives | CPE | Networking | Workshop Venue  |   Reviews | Fee | Register
Download Tentative Agenda – 2019 Best Practices for Using CMAR and Design Build Contracts – Austin
Course Level:  Intermediate
CPE Hours:  12
Experienced professionals, thoroughly familiar with Texas CMAR contracting, will be making presentations at the program:
See below for Speaker's biographies.
Who Will Benefit from this Program
Architects
Attorneys
CFO's and Controllers
Construction Audit Consultants
Construction and Engineering Department Representatives
Contract Administrators
Cost Engineers
Facilities Management Department Representatives
Internal Audit Professionals
Procurement Department Representatives
Program Managers
Learning Objectives
Participants Will:
Learn the latest best practices in use for construction cost control:

Creating CM contracts to close loopholes that can increase construction costs significantly
Reviewing and approving GMP submittals by CM's
Reviewing, approving and tracking GMP subcontract buy-out gains or losses
Requiring supporting documentation for payment applications and reconciling CM cost records and related documentation to their final cost accounting
Analysis, approval and audit of change orders proposals submitted by CM and subcontractors

Learn the pros and cons of reimbursing (or not reimbursing) for the following:

Labor and labor burden
Performance and payment bonds
Subcontractor default insurance (SDI)
Contractor controlled insurance programs (CCIP)
Required insurance
Self-performed work by CM
Contractor owned equipment
Purchases thru contractor owned subsidiaries, etc.
Shared savings
Lump sum
CM Warranty
AGC/ABC Fees
Data Processing
Textura
Contractor Proprietary Software

Obtain an update on the trends in tools and techniques used for construction audit and cost control
Explore specific case example results of current best practice contracts
Have ample time to learn during question and answer sessions at the conclusion of each presentation
Presenters
We are inviting each presenter to make a 50 minute presentation (with 15 minutes for Q&A) on the following:
The top 3 keys to success in contracting for and managing Cost plus Fee with GMP CMAR and/or Design Build contracts in Texas.
The 3 top mistakes to avoid when contracting for and managing Cost plus Fee CMAR and/or Design Build contracts in Texas.
Project experiences (including what went well and what could have gone better)
Recommendations for best practices when using these types of reimbursable costs with GMP contracts
[Click Photos for More Details]
Stephen Harris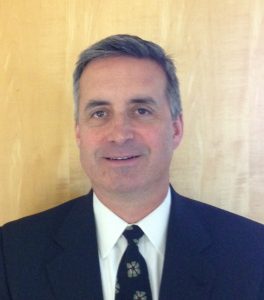 Asst. Vice Chancellor for Capital Projects
University of Texas System Administration
Stephen is a licensed architect with more than 30 years of experience in the public and private design and construction market, and his current work addresses program and project management supporting the $4 Billion UT System Capital Improvement Program (CIP) with a focus on scope, cost and schedule accountability; design and construction standards; best practices; code and regulatory compliance; whole building commissioning; and building performance.
Dick McNary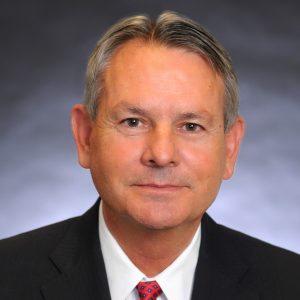 President & Chief Operating Officer
Dick McNary is President and Chief Operating Officer of Project Control, a division of Raba Kistner. In this role, he leads the project management line of business for the enterprise where its main function is to represent owners in their building projects. Project Control manages team selection, design, construction, and move-in of capital projects.
Charles (Chuck) Smith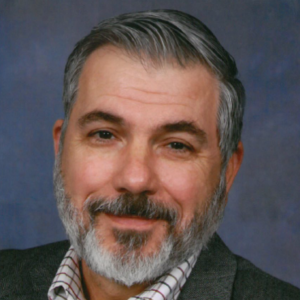 Associate Vice Chancellor, Fiscal Initiatives & Construction
Experienced Facilities professional with a demonstrated history of working in the higher education industry. During the past ten years, Mr. Smith has supervised the planning and construction of approximately $1 billion in higher education facilities of all types. Knowledgeable about a wide variety of higher education support topics, he has held senior facilities positions with San Jacinto College, Houston Community College, Texas Woman's University, and Texas State Technical College.
Angela Tekell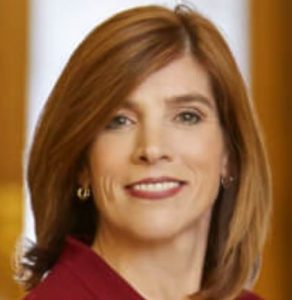 Partner
Angela Tekell has extensive experience in school law as well as in employment and civil rights law. She served as in-house counsel for a large public school district for ten years, and prior to going in-house full-time, handled civil litigation matters on both sides of the civil docket in federal and state courts.
Debbie Townsend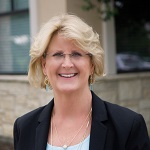 President
R. L. Townsend & Associates, LLC
Since 2012, Debbie Townsend has served as President of the construction audit consulting firm R. L. Townsend & Associates, LLC.  She joined the firm in 1997 and since 2008 she has been responsible for managing and directing the majority of the construction audits performed by the firm.
Rich Townsend
President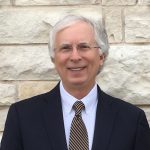 Construction Audit & Cost Control Institute, Inc.
Rich Townsend is President of the Construction Audit & Cost Control Institute, Inc. and Principal at the consulting firm, R. L. Townsend & Associates, LLC.  Since 1985, he has been an instructor for construction audit and construction cost control courses.  Rich has over 40 years experience in the construction audit field.
Russ Wallace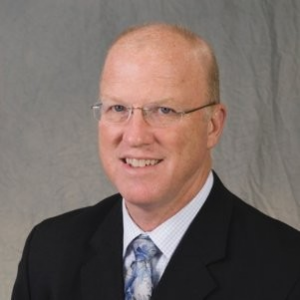 Executive Director – Office of Facilities Planning & Construction
The Texas A&M University System
Mr. Wallace is responsible for all aspects of planning, budgeting, design and construction of the A&M System's $2.63 billion facilities planning and construction program of over 50 projects encompassing 11 universities and eight agencies throughout the State of Texas. He has served over 38 years in the architectural and construction management industry, and is one of the most experienced public higher education facilities management executives in Texas.
Vince Yauger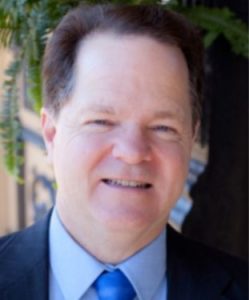 Senior Project Manager
Mr. Yauger has 38-years of experience in design and construction, working as a program and project manager for both private industry and the government sector. His construction experience covers a broad spectrum of building types, ranging from small residences to multi-million dollar high-rise projects, airport terminals, and higher education projects of all types.
Informal Networking Opportunities Included
Reception – Thursday from 5:00 to 6:15 pm
Breakfast will be provided each morning of the seminar
Mid-Morning and Mid-Afternoon refreshment breaks
Reviews from Previous Training Participants
"Participation encouraged variety of skills at the table. Overall a great learning experience."
"Really enjoyed the real life examples and discussions about how to apply in your own job."
"You seem to always have speakers with current pulse of industry."
"Very knowledgeable presenters. Excellent Workshop overall."
"Liked the interactive discussions about current trends."
"I enjoyed the presentations immensely.  Each presenter added value and a different point of view.  I felt that I picked up many issues to look for."
"Opened my mind to new thoughts in construction auditing."
"This course was one of the best audit classes taken in a long time. Valuable and relevant."
"Very relevant – making me think about how to change my audit approach to be more effective."
"Overall the information was on target. Very beneficial."
Program Fee
REGULAR SEMINAR REGISTRATION Fee = $1,095
Registration FEE is payable to:
Construction Audit & Cost Control Institute, Inc.
3941 Legacy Drive, Suite 204 #218A, Plano, TX 75023.
Registration FEE may be paid by check, MasterCard, Visa or American Express.
Program fee includes instruction, all program materials, first evening reception, breakfast each day, lunch on Thursday and refreshment breaks.
Program Schedule
Thursday: 8:00 am – 5:00 pm
Thursday:  Networking Reception 5:00 pm to 6:30 pm
Friday: 8:00 am – 12:00 pm
Cancellation and Refund
Enrollment is limited to assure maximum opportunity for participation and exchange of ideas. Substitutes will be accepted until the program starts. Cancellations will be accepted up to 14 calendar days prior to program start without incurring a $95 late cancellation fee. Full fee is charged for failure to attend when enrollment has not been canceled as specified. Contact Marie Jones at (254) 736-0309 or marie.jones@caacci.org

 CPE
All participants are eligible to receive up to 12 Continuing Education Credits (CPE's) to fulfill professional accreditation requirements. Field of Study: Auditing. Course Level: Intermediate. Group-live, lecture-style seminar; no prerequisites or advanced preparation required. For information regarding CPE, complaint, or program cancellation, please contact Marie Jones at (254) 736-0309 or Rich Townsend at (972) 679-6762 or email info@caacci.org.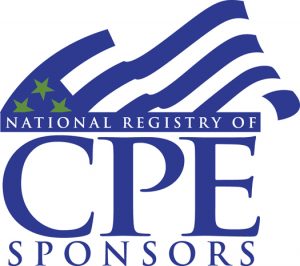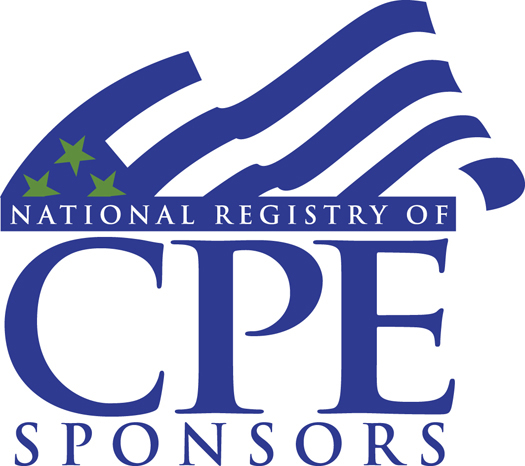 Construction Audit & Cost Control Institute (CAACCI) is registered with the National Association of State Boards of Accountancy (NASBA), as a sponsor of continuing professional education on the National Registry of CPE Sponsors. State boards of accountancy have final authority on the acceptance of individual courses for CPE credit. Complaints regarding registered sponsors may be submitted to the National Registry of CPE Sponsors through its website:  www.nasbaregistry.org

Workshop Venue
Hilton – Austin
Hilton Austin is situated adjacent to the Convention Center in downtown Austin, TX. A quick walk from exclusive shopping, amazing restaurants and fun live music venues on 6th Street and the surrounding area. Guests of the renovated hotel also enjoy fantastic views of the Capitol of Texas and Lady Bird Lake from 31 stories up. Hotel dining, a full-service spa and VIP perks.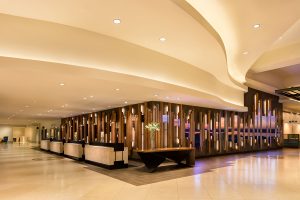 Highlights:
– Cannon + Belle restaurant, bar and biergarten; 24-hour room service
– Austin Taco Project restaurant featuring craft beer and fusion taco bar
– 8th Floor lap pool, whirlpool and sundeck overlooking Austin
– Spa, sauna and steam room, plus a fully equipped fitness center
– 24-hour business center with fax/print/photocopy services
Click Here to Make your Reservations Online 
Search for Hilton-Austin,  500 E 4th St
Or call Hilton Reservations 1-800-236-1592
If you have any problems getting the reservation you desire at the Hilton – Austin, please contact us for assistance.
For Hilton dining, night life, spa and amenities:  Click Here
Venue
Hilton Austin
500 East Fourth Street
Austin, TX  78701
Map Link
Register
Registration is closed for this event.
Regular Seminar Registration Fee = $1,095.00
When registering, please be sure to use the attendee's name and email address.

See below for more registration options.
To Register by Telephone:     Call Marie Jones at (254) 736-0309
To Register by Fax:    CMAR Reg Form Nov 2019
Need Assistance?     Contact Marie Jones through the chat box (bottom right of screen) or E-mail:   marie.jones@caacci.org