This in-person Workshop was held in November, 2018. 
The 10th Annual CAACCI Best Practices Roundtable Workshop will be held in 2022.
To be notified, please join our mailing list.
See below for details including seminar content, CPE, reviews, etc.
---
7th Annual Construction Audit & Cost Control
Best Practices Roundtable Workshop
Nov. 13-14, 2018      New Orleans, LA     Earn 16 CPE
This two day interactive workshop builds upon and further develops concepts introduced in our core courses.  Anyone responsible for auditing construction activity and/or managing construction projects will benefit from this workshop.

Speakers | Learning Objectives | CPE | Networking | Venue | Facilitators | Reviews | Fee
Course Level:  Advanced
CPE Hours:  16
Workshop Facilitators:
Mr. Courtenay M. Thompson – Courtenay Thompson & Associates
Mr. Rich Townsend – R. L. Townsend & Associates, LLC
Please join us for a dynamic two-day program which will center around the presentations of 12 experienced and successful professionals recognized for their leadership and expertise in construction audit and cost control. Don't miss out on the interactive exchange of ideas and solutions to current issues and future concerns, and get your questions answered by these industry professionals. Following every presentation, all attendees will be given ample opportunity to be a part of this impactful, collaborative, round table discussion.
We have asked each speaker to include the following points in their presentation:
Current best practices used in their organization related to construction audit and/or construction cost control.
Lessons learned by giving specific examples of the recent results they have achieved using their best practices and how that added value moving forward.
Share their vision for the future of best practices and where the industry is headed (including use of technology and AI) in construction audit and construction cost control.
Provide their insight on new trends impacting effective construction auditing, what to watch out for, etc.
Who Will Benefit from this Program
Construction Audit Consultants
Internal Audit Professionals
CFO's
Cost Engineers
Attorneys
Construction and Engineering Department Representatives
Facilities Management Department Representatives
Procurement Department Representatives
Learning Objectives
Participants Will:
Learn the latest best practices in use for construction audit and cost control
Obtain an update on the trends in tools and techniques used for construction audit and cost control
Explore specific case example results of current best practice construction audits
Have ample time to learn during question and answer sessions at the conclusion of each presentation
Speakers
Examining Proposed Contractor Cost


Chad Bube – Director, Contract Audits
Tennessee Valley Authority Office of the Inspector General
Chad has 18 years contract audit experience performing pre-award contract examinations and cost compliance audits.
Don't Try to Teach a Pig to Sing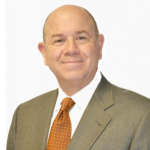 Vinson Chapman – Managing Principal
HPM, LLC
With over 37 years in the construction and construction auditing field, Vince has audited projects in every major city in the USA and also worked on numerous projects in Canada, Mexico, Africa and the Caribbean.
Drones and RFID on the Jobsite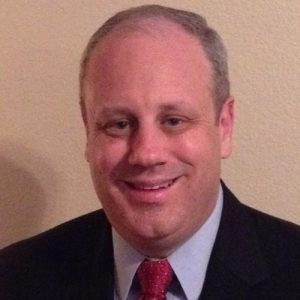 Todd Freeman
Vice President, Internal Audit
McDermott International, Inc.
Revealing Inflated and False Claims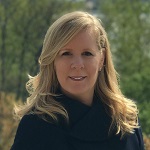 Sam Hadley – Partner
Cotton & Company
Ms. Hadley was elected a partner with Cotton & Company in 1999 and has directed a number of the firm's major contract, grant and performance audit engagements.  Her litigation focus is related to government projects, construction claims, projects involving allegations of fraud.
Lessons from Supply Chain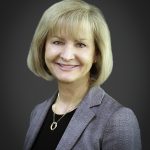 Lisa Haley – Vice President and Chief Supply Chain Officer
Saulsbury Industries
Lisa Haley joined Saulsbury Industries as VP and CSCO in 2017, bringing 30+ years of global experience in manufacturing operations, sales and supply chain management.
Examining Proposed Contractor Cost


Curt Hudson – Deputy Assistant Inspector General, Audits
Tennessee Valley Authority, Office of Inspector General
Curt Has 32 years experience at TVA OIG.  Prior to that, he worked 3 years with a regional CPA firm.
Emerging Project Risks and How to Audit for Them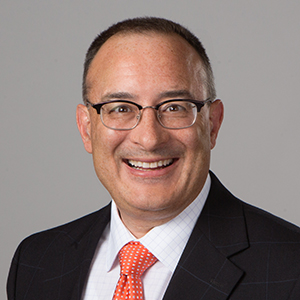 Tony Ollmann – Firm Director
Baker Tilly Virchow Krause, LLP
Tony Ollmann is the firm director of Baker Tilly Virchow Krause, LLP's construction risk management practice. He has more than twenty years of experience in the construction industry providing risk management, project controls, and operations consulting services to owners, operators, and contractors.
Construction Best Practices and Future Outlook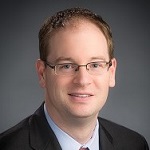 Adam Rouse – Managing Consultant
BKD, LLP
Adam is a member of BKD's Risk Advisory Services division where he specializes in construction auditing and advising.  Adam has worked on projects in excess of $7 billion and has uncovered millions of dollars during the course of his construction audits.
 Legal Aspects of Construction Fraud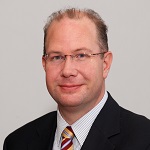 Gregory Smith – Construction Counsel
Smith, Gambrell & Russell
Greg Practices in all areas of construction law, government procurement and contract law.  Greg advises businesses in a wide range of legal, compliance and strategic issues.
Construction Audit: Is Your Practice Keeping Up With The Times?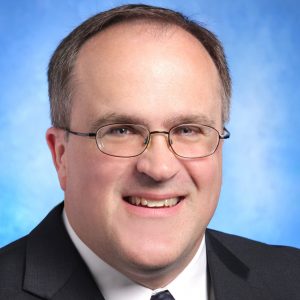 Stephen Strohman – Construction Audit Supervisor
Brown Smith Wallace
Stephen Strohman has over 20 years of auditing experience, twelve of which are directly related to construction audit.  He is responsible for leading construction audits of major universities, corporations and hospitals in the St. Louis region and has experience dealing with many major contractors.
  Pro-Active Contract Compliance


David Thomlinson – Manager, Compliance & Assurance
Suncor Energy, Inc.
David has more than 20 years experience in the projects and major contracts space.  He spent 10 years as the Business Manager for an international engineering, procurement and construction (EPC) company producing and executing the commercial aspects of projects around the world.  David was then hired by Petro-Canada to develop and monitor financial controls and commercial compliance for a $25 billion oil mega-project.
 Recent Results of Construction Audit and Litigation Support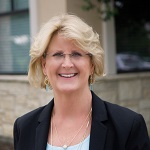 Debbie Townsend – President
R. L. Townsend & Associates, LLC
Since 2012, Debbie Townsend has served as President of the construction audit consulting firm R. L. Townsend & Associates, LLC.  She joined the firm in 1997 and since 2008 she has been responsible for managing and directing the majority of the construction audits performed by the firm.
Project Field Controls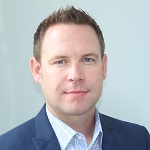 Chris Wolbrink – President and Founder
SiteTraxx, LLC
Chris has over 20 years experience in construction, and construction financial control advisory, auditing and claims management.  In 2015, Chris embarked on a new venture to develop SiteTraxx, and bring a new solution to the construction industry to help provide valuable data collection in one platform to stakeholders of all levels on construction projects.
Informal Networking Opportunities
A 60 to 90 minute reception after the first day of the workshop will be held.
Breakfast will be provided each morning of the seminar
Mid-Morning and Mid-Afternoon refreshment breaks will be provided
Lunch will be provided for the group both days of the workshop

Reviews from Workshop Participants
"I enjoyed the presentations immensely. Each presenter added value and a different point of view. I felt that I picked up many new issues to look for."
"Enjoyed the variety of presentations."
"Instructors are very interactive and provide/share great examples for every topic."

Program Fee
REGULAR SEMINAR REGISTRATION Fee = $1,295
Registration FEE is payable to:
Construction Audit & Cost Control Institute, Inc.
3941 Legacy Drive, Suite 204 #218A, Plano, TX 75023.
Registration FEE may be paid by check, MasterCard, Visa or American Express.
Program fee includes instruction, all program materials, breakfast and lunch each day and refreshment breaks.
Program Schedule
Tuesday: 8:30 am – 5:00 pm
Wednesday: 8:30 am – 5:00 pm
Cancellation and Refund
Enrollment is limited to assure maximum opportunity for participation and exchange of ideas. Substitutes will be accepted until the program starts. Cancellations will be accepted up to 14 calendar days prior to program start without incurring a $95 late cancellation fee. Full fee is charged for failure to attend when enrollment has not been canceled as specified. Contact Lynn Runyon at Courtenay Thompson & Associates, 214-361-8346 or lynn@ctassoc.com

 CPE
All participants are eligible to receive up to 16 Continuing Education Credits (CPE's) to fulfill professional accreditation requirements. Field of Study: Auditing. Course Level: Basic. Group-live, lecture-style seminar; no prerequisites or advanced preparation required. For information regarding CPE, complaint, or program cancellation, please contact our office at 214-361-8346.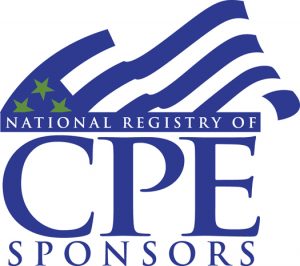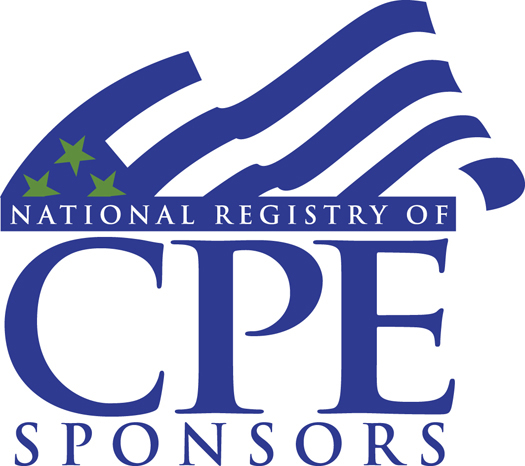 Courtenay Thompson & Associates is registered with the National Association of State Boards of Accountancy (NASBA), as a sponsor of continuing professional education on the National Registry of CPE Sponsors. State boards of accountancy have final authority on the acceptance of individual courses for CPE credit. Complaints regarding registered sponsors may be submitted to the National Registry of CPE Sponsors through its website:  www.nasbaregistry.org

Accommodations
New Orleans Downtown Marriott at the Convention Center
We have blocked a limited number of rooms at the New Orleans Downtown Marriott that will be available at the group rate of $179 plus tax per night.
Ideally located in the city's Warehouse District, within a renovated 19th century cotton mill, the New Orleans Downtown Marriott at the Convention Center successfully combines historic elegance with modern style.   Savor the tastes of New Orleans at Wolfe's, our on-site restaurant, which serves Creole and French favorites.     Meet our neighbors in the Warehouse District
NOTES:
– We have blocked a limited number of rooms for our attendees for the nights of 11/12, 11/13 and 11/14.
– Please note our group rate will expire October 26, 2018.
– Most of our attendees stay at the hotel for two nights and a few opt to stay over a third night.
– If you have any problems making reservations for the nights you would like to stay at the hotel, please let us know and we will check with the hotel to see if they can accommodate your stay.
Go here to reserve your room at the New Orleans Downtown Marriott
Call 1-800-228-9290 and use group code: "The Construction Audit & Cost Control Institute"
www.marriott.com
Venue
The seminar classes will be held at the New Orleans Downtown Marriott at the Convention Center
859 Convention Center Boulevard, New Orleans, LA  70130
Interactive Directions
Printable Map
Facilitators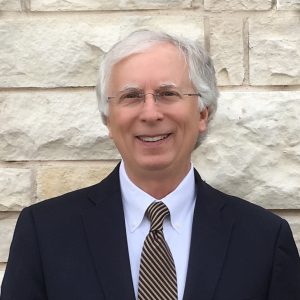 Rich Townsend is a Senior Construction Cost Control Consultant at R. L. Townsend & Associates, LLC. and President of Construction Audit & Cost Control Institute, Inc.
Since 1985 he has been affiliated with Courtenay Thompson & Associates as an instructor for public offering and in-house professional development seminars related to construction auditing and construction cost control.
Prior to starting his consulting firm, Rich spent 13 years with the auditing department of a major retail corporation. During his internal auditing career (1971-1984), he served in several staff and audit management positions with a specialization in audits of construction contract activity.
Mr. Townsend is a Certified Construction Auditor (CCA), a Certified Internal Auditor (CIA) and a Certified Public Accountant (CPA) and serves as a member of the advisory board for The National Association of Construction Auditors.
He is a graduate of Waynesburg College/Waynesburg University (Waynesburg, Pennsylvania) where he obtained a Bachelor of Science Degree with a major in accounting.

Courtenay M. Thompson is a recognized authority on fraud-related training for internal auditors, management and investigators. Since entering the educational consulting field in 1981, he has written and presented courses for corporations, government and professional associations worldwide.
He is the co-developer of courses on audit and control of construction costs, and has developed and presented courses on purchasing fraud and contract auditing. His courses are known for providing practical approaches to real problems.
Mr. Thompson's experience prior to consulting includes public accounting, audit supervisor for consumer financial services for a large retailer, and director of auditing for a life insurance company.
Mr. Thompson received his BBA and MBA degrees from Southern Methodist University and is a Certified Public Accountant. He is a member of various accounting and auditing professional associations.

Register
Registration is closed for this event.
Regular Seminar Registration Fee = $1,295.00
When registering, please be sure to use the attendee's name and email address.
Applicable Early Registration Discounts will be applied on the next screen.
See below for more registration options.
To Register by Telephone:     Call Marie Jones at (254) 736-0309
To Register by Fax:    Reg Form Nov 2018 Workshop

Need Assistance?     Contact Marie Jones through the chat box (bottom right of screen) or E-mail:   marie.jones@caacci.org