Adam Rouse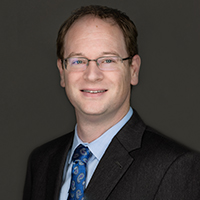 Senior Director
Adam Rouse is a Senior Director at FTI Consulting in the Construction Solutions practice. Mr. Rouse has extensive experience providing construction advisory & audit services and fraud investigation services. He also has experience providing technology advisory and project controls support, with the goal of recovering money as well as developing more proactive processes and procedures to promote transparency and accountability with contractors and subcontractors.
Mr. Rouse has established and evaluated project controls and audit services for construction projects ranging from $5 million to over $10 billion in a variety of industries worldwide. Recently, he worked to develop a jobsite of the future leveraging leading-edge technologies to create a digital jobsite, designed to capture contract data, analyze, and predict a variety of outcomes used in what-if planning.
Mr. Rouse has considerable experience reviewing construction contracts, tracking compliance, reducing risk in contracts, as well as consulting with clients on best practices to streamline subcontractor procurement.
Mr. Rouse has previous experience leading a construction audit practice focused on projects across many industry sectors. Solution offerings of this practice included implementing digital contract management, reviewing change orders, invoices, as well as providing management consulting services to clients.
Relevant Experience:
■ Advised clients on rules and standards surrounding Federal Acquisition Regulation (FAR) and other cost accounting methods.
■ Regional Rail Transit Project – Lead the project controls and change order assessment for over 1,000 change orders and fifteen years of project billings.
■ Established a contract management tool to track contract compliance as well as visually show contract status.
■ Assisted with interpreting construction contracts, budgets, timelines, as well as reviewing payment applications in detail.
■ Designed project controls and consulted on the best contracting method to leverage.
■ Recovered millions of dollars of savings for our clients through construction audits.