In-House Training:  Effective Auditing of Construction Activity
Instructor |  Who Should Attend |  CPE Credits |  Request More Info. |
Our in-house training is conducted either in-person at your location or virtually at a time convenient for you.
Effective auditing of construction activity is one of the more significant challenges facing most organizations. This two-day seminar provides auditors with the ability to look beyond their traditional auditor role by providing them with insight on how to partner with their management team conduct effective audits of their organization's construction activity.
This two-day seminar provides auditors with specific "how-to" construction audit techniques and other industry specific detailed information which will help them identify and develop potential cost avoidance and/or cost recovery opportunities.
Familiarized training:  all of our construction related in-house training includes preliminary familiarization with customer example project documents.  When we familiarize a course, we take time to review examples of your project documents including construction contracts, change orders, contractor invoices, etc.  This review helps us to better address the specific training needs of your organization and your project.
Course Summary
Introduction to Effective Auditing of Construction Activity
Audit objectives related to controlling construction costs
Project team roles and responsibilities
Delivery systems – fast track, design build, conventional
Contract procurement methods, types, and phases
Cost Plus and Time and Material Contracts – Typical Overcharges
Design contract billings for time and reimbursables
Billings for personal computer and/or mainframe computer time
Construction contractor and/or construction manager billings for labor and labor burden
Billings for contractor-owned equipment, third-party equipment rental, expendable tools, equipment and consumables, and material used during construction
Transactions dealing with subcontractors
Auditing Construction Change Orders
Typical overcharges in lump sum change orders
Mechanical change order – discussion exercise
Electrical change order – discussion exercise
Change order labor and labor burden pricing
Auditing Lump Sum or Unit Price Contracts
Quality and scope of work overcharges
Substitution of materials or methods
Not performing required services
Not installing proper quantities
Special types of lump sum contract overcharge situations
Adjusting allowances
Required bonds and insurance
Improper charges for sales tax
Special unit price overcharge situations
Excessive quantities billed
Improper measurement method used
Inaccurate measurements
Billings for excessive quantities actually performed
Who Should Attend
Owner organization representatives who are involved with controlling or auditing construction activity including:
Owner's construction management executives, project managers, administrators, etc.
Owner's construction audit representatives (internal audit and/or external consultants)
Instructor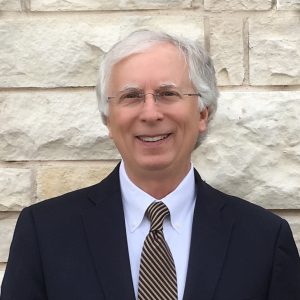 Rich Townsend is a Senior Construction Cost Control Consultant at R. L. Townsend & Associates, LLC. and President of Construction Audit & Cost Control Institute, Inc.
Since 1985 he has been affiliated with Courtenay Thompson & Associates as an instructor for public offering and in-house professional development seminars related to construction auditing and construction cost control.
Prior to starting his consulting firm, Rich spent 13 years with the auditing department of a major retail corporation. During his internal auditing career (1971-1984), he served in several staff and audit management positions with a specialization in audits of construction contract activity.
Mr. Townsend is a Certified Construction Auditor (CCA), a Certified Internal Auditor (CIA) and a Certified Public Accountant (CPA) and serves as a member of the advisory board for The National Association of Construction Auditors.
He is a graduate of Waynesburg College/Waynesburg University (Waynesburg, Pennsylvania) where he obtained a Bachelor of Science Degree with a major in accounting.

Course Sponsor and Continuing Education Credits
All participants are eligible to receive up to 16 Continuing Professional Education credits (CPE's) to fulfill professional accreditation requirements. Field of Study: Auditing. Course Level: Basic. Group-live, lecture-style seminar; no prerequisites or advanced preparation required. For information regarding CPE, complaint, or program cancellation, please contact Marie Jones at (254) 736-0309 or Rich Townsend at (972) 679-6762 or email info@caacci.org.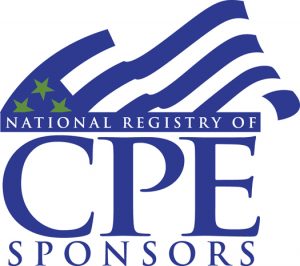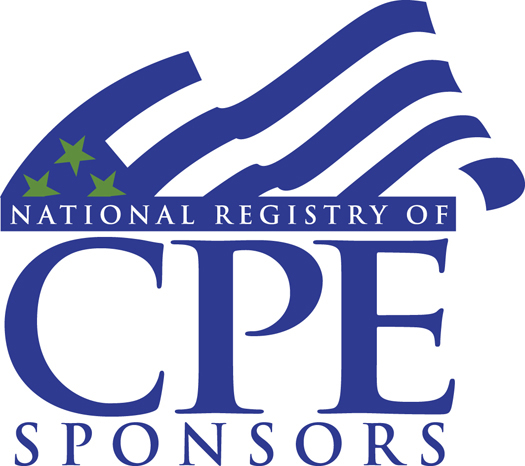 Construction Audit and Cost Control Institute, Inc. (CAACCI) is registered with the National Association of State Boards of Accountancy (NASBA), as a sponsor of continuing professional education on the National Registry of CPE Sponsors. State boards of accountancy have final authority on the acceptance of individual courses for CPE credit. Complaints regarding registered sponsors may be submitted to the National Registry of CPE Sponsors through its website: www.nasbaregistry.org
CONTACT US
To learn more about bringing this seminar to your group:
Fill out the form below or
Call Rich Townsend at (972) 679-6762 OR
Marie Jones at (254) 736-0309