This in-person seminar was held in July, 2022.
To be notified of our next event, please join our mailing list.
See below for details including seminar content, CPE, reviews, etc.


Outline |  Fee |  CPE | Accommodations | Venue | Instructor | Brochure | Reviews  | Register
This two-day course covers proven construction audit strategies and techniques to enhance your organization's ability to effectively audit and control construction costs. Attendees will learn "how-to" effectively establish and implement audit coverage to achieve "risk-based" cost avoidance and/or cost recovery results.
"Very relevant – making me think about how to change my audit approach to be more effective." Recent EACA Attendee
Who Can Benefit From This Learning Experience
Owner organization representatives who are involved with auditing or administering construction activity including:

–  Owner's construction audit representatives (internal audit and/or external consultants)

–  Owner's construction management executives, project managers, contract administrators, construction contract accountants, procurement representatives and/or legal representatives
Types of Contracts Covered
The course will emphasize effective construction audit strategies and construction cost control techniques for projects involving the use of the following types of construction contracts:
Cost plus FEE – Construction Manager at Risk- Guaranteed Maximum Price (GMP) contracts
Cost plus FEE – Design-Build GMP contracts
Cost plus FEE contracts with General Contractors (with or without a GMP)
Cost Plus FEE contracts with major subcontractors/trade subcontracts (with or without a GMP)
Lump sum and/or Unit price trade subcontracts or prime construction contracts
Learning Objectives
Owner's Construction Auditors will learn specific "how to" techniques for conducting effective audits of their organization's construction activity, such as:
Issues to consider to help your organization avoid making costly mistakes when entering into construction contract agreements
Key steps to ensuring the best value is received when the CM/GC contracts with subcontractors
Critical process to ensure subcontractor change orders are fairly priced
Process to control costs related to materials purchased by the Contractor
How to structure your contract to ensure you do not overpay for contractor owned equipment
Possible overcharges for third party equipment to watch out for
How to avoid making excessive payments for subguard and/or contractor controlled insurance programs
Methods to effectively minimize the loopholes in contracts that create opportunities for contractors to realize excessive hidden profits
Management/construction audit partnering strategies to ensure construction cost controls are working as anticipated to benefit the project
Owner's Project Managers will learn specific key control points that will increase their ability to manage the costs of their construction projects
Owner's Project Managers will learn how to effectively partner their construction auditors to more effectively control the costs of their construction projects
Learn The Pros and Cons of
Lump sum pre-construction services versus cost reimbursable pre-construction services
Pre-established labor billing rates versus reimbursement of actual wages and verifiable labor burden
Lump sum general conditions versus cost reimbursable general conditions
Lump sum self-performed contractor work versus cost plus fee with GMP for self-performed contractor work
Converting GMP contracts to lump sum contracts
Supported payment applications versus percentage of completion payment applications
Pre-agreed labor burden percentages versus reimbursement for actual defined labor burden costs
Bonding both the prime contractor and the subcontractors
Subcontractor default insurance (subguard) versus conventional performance and payment bonds
Savings Sharing clauses versus no savings sharing clauses
Worker's Compensation and General Liability Insurance – Conventional insurance versus Contractor
Controlled Insurance Programs (CCIP)
Worker's Compensation and General Liability Insurance – Conventional insurance versus Owner Controlled Insurance Programs (OCIP)
Benchmarking Topics
Typical contractor fees for cost plus fee with GMP construction manager/general contractor projects of various sizes
Whether or not to reimburse for general liability insurance or have it covered by Fee
Typical charges for general liability insurance
Typical charges for Subcontractor Default Insurance (subguard)
Typical charges for Contractor Controlled Insurance Programs (CCIP)
Typical charges for worker's compensation when the contractor is self-insured and/or uses high deductibles
Change order markup percentages allowed on subcontractor self-performed work and work performed by sub-subcontractors
Actual wire and conduit costs versus public "book prices"
Course Outline
Introduction to Effective Auditing of Construction Activity
Audit objectives related to controlling construction costs
Project team roles and responsibilities
Delivery systems – fast track, design build, conventional
Contract procurement methods, types, and phases
Cost Plus and Time and Material Contracts – Typical Overcharges
Design contract billings for time and reimbursables
Billings for personal computer and/or mainframe computer time
Construction contractor and/or construction manager billings for labor and labor burden
Billings for contractor-owned equipment, third-party equipment rental, expendable tools, equipment and consumables, and material used during construction
Transactions dealing with subcontractors
Auditing Construction Change Orders
Typical overcharges in lump sum change orders
Electrical change order – discussion exercise
Change order labor and labor burden pricing
Auditing Lump Sum or Unit Price Contracts
Quality and scope of work overcharges
Substitution of materials or methods
Not performing required services
Not installing proper quantities
Special types of lump sum contract overcharge situations
Adjusting allowances
Required bonds and insurance
Improper charges for sales tax
Special unit price overcharge situations
Excessive quantities billed
Improper measurement method used
Inaccurate measurements
Billings for excessive quantities actually performed
Program Fee
REGULAR SEMINAR REGISTRATION Fee = $1,295
Registration FEE is payable to: Construction Audit & Cost Control Institute, Inc. 3941 Legacy Drive, Suite 204 #218A, Plano, TX 75023.
Registration FEE may be paid by check, MasterCard, Visa or American Express.
Program fee includes instruction, all program materials, breakfast and lunch each day and refreshment breaks.
Program Schedule
Our seminar meeting will start promptly at 8:30 am each day and will conclude at approximately 4:30 p.m. each day in the Renoir Meeting Room. 


Breakfast: A full breakfast will be available for our group from 7:30 am to 8:25 a.m. each day in the Monet 4 Ballroom.


When you arrive Monday morning, please check in with us in the Renoir Meeting Room to register and select your seat in the meeting room.
Lunch: We will be providing lunch for our group starting around noon and ending at approximately 12:50 pm.


Reception: We will also be hosting a 1-hour networking reception with open bar and appetizers immediately following Monday's seminar from 4:30 to 5:30pm.
Recommended dress is your choice of "Business Casual, "Resort Casual", or "Zoom Casual".
Cancellation and Refund
We have updated our policy to reflect current concerns. Enrollment is limited to assure maximum opportunity for participation and exchange of ideas. Substitutes will be accepted until the program starts. If you need to cancel for any COVID19 related reason, cancellations will be accepted without incurring a cancellation fee. We also offer the option to transfer your registration to a future event. Contact Marie Jones at 254-736-0309 or email marie.jones@caacci.org.
CPE
All participants are eligible to receive up to 16 Continuing Education Credits (CPE's) to fulfill professional accreditation requirements.  Participants will receive 1 CPE credit for every 50 minutes in attendance.  Field of Study: Auditing. Course Level: Basic. Group-live, lecture-style seminar; no prerequisites or advanced preparation required. For information regarding CPE, complaint, or program cancellation, please contact Marie Jones at 254-736-0309 or Rich Townsend at 972-679-6762 or email info@caacci.org.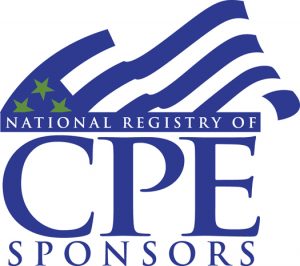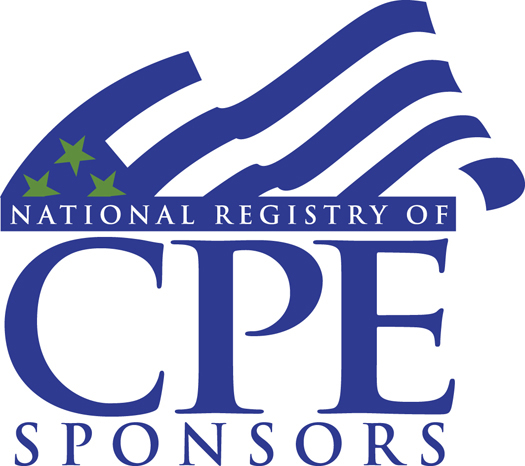 Construction Audit & Cost Control Institute (CAACCI) is registered with the National Association of State Boards of Accountancy (NASBA), as a sponsor of continuing professional education on the National Registry of CPE Sponsors. State boards of accountancy have final authority on the acceptance of individual courses for CPE credit. Complaints regarding registered sponsors may be submitted to the National Registry of CPE Sponsors through its website: www.nasbaregistry.org 
Accommodations: Bellagio – Las Vegas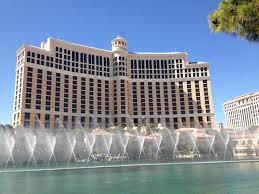 Home of the magnificent Fountains of Bellagio and the Conservatory & Botanical Gardens. Offers 19 world-class dining options from casual to contemporary to AAA Five-Diamond, 9 of which have an outdoor patio overlooking the Fountains of Bellagio. 
Most of our attendees stay at the hotel for two nights and a few opt to stay over a third night.
If you have any problems getting the reservation you desire at the Bellagio, please contact us for assistance.
For Bellagio Restaurants, Night Life, Casino, Amenities:  www.bellagio.com 
Venue
Bellagio
Renoir Meeting Room
3600 Las Vegas Blvd South
Las Vegas, NV  89109
Map Link
Instructor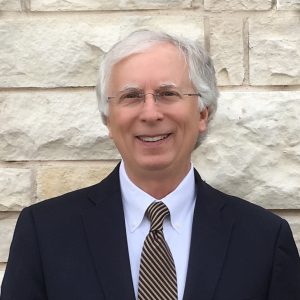 Rich Townsend is a principal of the consulting firm R. L. Townsend & Associates, LLC, which provides construction audit and construction cost control consulting services to Owners.
Since 1985, Mr. Townsend has been the instructor for the seminar entitled "Controlling Construction Costs" and "Effective Auditing of Construction Activity" sponsored by Courtenay Thompson & Associates. He has also instructed in-house seminars related to construction contract audit and construction cost control for a wide variety of organizations and industries throughout the United States and Canada.
Prior to starting his consulting firm, Rich spent 13 years with the auditing department of a major retail corporation. During his internal auditing career (1971-1984), he served in several staff and audit management positions with a specialization in audits of construction contract activity.
Mr. Townsend is a Certified Internal Auditor (CIA), a Certified Public Accountant (CPA), and Certified Construction Auditor (CCA). He currently serves on the advisory board for The National Association of Construction Auditors.
He is a graduate of Waynesburg College (Waynesburg, Pennsylvania) where he obtained a Bachelor of Science Degree with a major in accounting.
Seminar Developers
R. L. Townsend & Associates, LLC and Courtenay Thompson & Associates have jointly developed our professional development training seminars related to construction cost control and audit.
Reviews from Seminar Participants
"Very informative with great interaction for real world applications and discussions."
"The material and teaching technique left me feeling well equipped to perform an effective construction audit."
"The information and shared knowledge will assist tremendously. Thank you for providing clear direction on the documents needed to test pay applications."
"Learned a lot about contract language we can add to our contracts and also things we can look for during construction audits."
"Opened my mind to new thoughts in construction auditing."
"This course was one of the best audit classes taken in a long time. Valuable and relevant."
"I learned so much in this course! It is extremely helpful to prepare me to effectively audit a construction project."
Register:
This event is closed.
To Register by Telephone:  Call Marie Jones at (254) 736-0309
REGISTRATION NOTES:
Your registration confirmation will be emailed to you after you register.  If you do not see it in your Inbox, check your "Other" folders and add us to your email service list of "Safe Senders" to receive future emails containing seminar details.
To Pay by Check:  Select the option to "pay later" and we will email an electronic invoice.
To Register a Group:  Select the quantity in the form below.
International Payments:  must be made by credit card in advance of this seminar.
Need Assistance: Contact Marie Jones through the chat box, call (254) 736-0309 or email: marie.jones@caacci.org
Have Questions? Contact Marie Jones through the chat box, call (254) 736-0309 or email: marie.jones@caacci.org
Click here for a copy of a W-9 for Construction Audit & Cost Control Institute, Inc.