This virtual seminar will be held over two days (4 hours per day). This highly engaging virtual learning experience will include case examples and related interactive discussions to illustrate key learning points. Attendees will learn "how-to" effectively achieve construction contract cost avoidance and/or cost recovery results. Earn 8 CPE Credits
Space is Limited – REGISTER
Team Discount:  $50 each for teams of 3 or more
Learning Objectives | Fee | CPE | Instructor | Materials | Program Schedule | Reviews 
Who Can Benefit From This Virtual Seminar
Owner organization representatives who are responsible for oversight of construction contract activity:
Internal auditors or external auditors
Program managers or project managers
Procurement specialists
Internal or external legal representatives
Bond oversight managers
Chief Financial Officers or Controllers
Types of Construction Contracts Covered
The course will emphasize effective construction cost control techniques for projects involving the use of the following types of construction contracts:
Construction Manager at Risk-Cost Plus Fee with Guaranteed Maximum Price (GMP) contracts
Design-Build – Cost Plus Fee with GMP contracts
Cost plus FEE contracts with General Contractors (with or without a GMP)
Cost Plus FEE contracts with major subcontractors/trade subcontracts (with or without a GMP)
Cost Reimbursable or Target Price Contracts
Learning Objectives
Attendees will learn specific techniques to achieve effective construction cost avoidance and/or cost recoveries by understanding the pros and cons of:
Lump sum pre-construction services versus cost reimbursable pre-construction services
Pre-established labor billing rates versus reimbursement of actual wages and verifiable labor burden
Lump sum general conditions versus cost reimbursable general conditions
Lump sum self-performed contractor work versus cost plus fee with GMP for self-performed contractor work
Converting GMP contracts to lump sum contracts
Supported payment applications versus percentage of completion payment applications
Pre-agreed labor burden percentages versus reimbursement for actual defined labor burden costs
Bonding both the prime contractor and the subcontractors
Subcontractor default insurance (SDI) versus conventional performance and payment bonds for subcontractors
Reimbursing the Contractor for bonds and general liability insurance or have it covered by Fee
Worker's Compensation and General Liability Insurance – Conventional insurance versus Contractor Controlled Insurance Programs (CCIP)
Worker's Compensation and General Liability Insurance – Conventional insurance versus Owner Controlled Insurance Programs (OCIP)
Savings Sharing clauses versus no savings sharing clauses
Additional Discussion Specifics
Time is built-in to the seminar to answer questions from attendees and obtain feedback from the entire group
Interactive discussions of specific cases will be used to reinforce learning points and share best practices
How to effectively implement cost avoidance contracting techniques
Specific examples of cost avoidance and cost recovery cases will be discussed throughout the seminar to illustrate key learning points.
Program Materials and Format
Prior to the event, participants will be provided a file to download and print course materials. 
In order to participate in the seminar using our Zoom meeting platform, you will need to use both your PC camera and microphone for optimal learning experience.
Attendees who are on-line and participating throughout both days of the session will be eligible to receive up to 8 CPE credits.
Program Fee
REGULAR SEMINAR REGISTRATION Fee = $495  (Payable by credit card when registering)
We offer the option to pay later, if you prefer.
Team Discount:  $50 each for teams of 3 or more
(For Teams of 3 or more use Discount Code "Team")

Registration FEE is payable to:
Construction Audit & Cost Control Institute, Inc.
5056 Tennyson Pkwy – Suite 100, c/o Rich Townsend
Plano, TX 75024
Registration FEE may be paid by check, MasterCard, Visa or American Express.
Program Schedule
Wednesday, December 16, 2020:  9:30 am – 1:30 pm Central Time
Thursday, December 17, 2020:  9:30 am – 1:30 pm Central Time

Each hour will include a short break.
Cancellation and Refund
If you register for a virtual training and are unable to attend, please notify us by email and we will apply your credit toward any future training.  For information regarding refund, concerns and/or program cancellation policies please contact Marie Jones at 254-736-0309 or email marie.jones@caacci.org
CPE
All participants are eligible to receive up to 8 Continuing Education Credits (CPE's) to fulfill professional accreditation requirements.  Participants will receive 1 CPE credit for every 50 minutes in attendance.  Field of Study: Auditing. Course Level: Basic. Group-live, lecture-style seminar; no prerequisites or advanced preparation required. For information regarding CPE, complaint, or program cancellation, please contact Marie Jones at 254-736-0309 or Rich Townsend at 972-679-6762 or email info@caacci.org.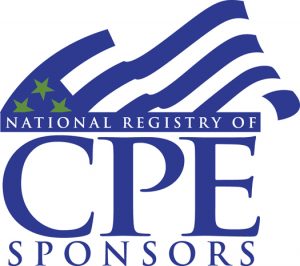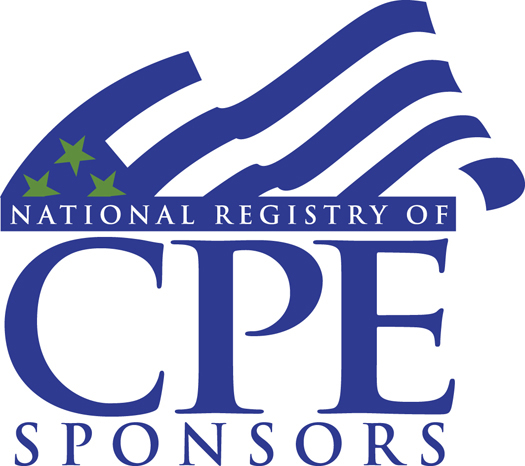 Construction Audit & Cost Control Institute (CAACCI) is registered with the National Association of State Boards of Accountancy (NASBA), as a sponsor of continuing professional education on the National Registry of CPE Sponsors. State boards of accountancy have final authority on the acceptance of individual courses for CPE credit. Complaints regarding registered sponsors may be submitted to the National Registry of CPE Sponsors through its website: www.nasbaregistry.org
Instructor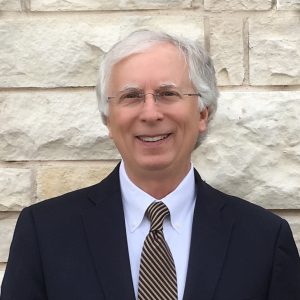 Rich Townsend is a principal of the consulting firm R. L. Townsend & Associates, LLC, which provides construction audit and construction cost control consulting services to Owners.
Since 1985, Mr. Townsend has been the instructor for the seminar entitled "Controlling Construction Costs" and "Effective Auditing of Construction Activity" sponsored by Courtenay Thompson & Associates. He has also instructed in-house seminars related to construction contract audit and construction cost control for a wide variety of organizations and industries throughout the United States and Canada.
Mr. Townsend is a Certified Internal Auditor (CIA), a Certified Public Accountant (CPA), and Certified Construction Auditor (CCA). He currently serves on the advisory board for The National Association of Construction Auditors.
He is a graduate of Waynesburg College (Waynesburg, Pennsylvania) where he obtained a Bachelor of Science Degree with a major in accounting.
Seminar Developers
R. L. Townsend & Associates, LLC and Courtenay Thompson & Associates have jointly developed our professional development training seminars related to construction cost control and audit.
Our Recent Audit Seminar Attendees Have Said…
"I learned so much in this course! It is extremely helpful to prepare me to effectively audit a construction project."
"I found the 2-day training really useful, and informative. Great class! Personally, I have a lot of takeaways back to my organization. Thanks a lot for sharing your knowledge and experience. "
"Phenomenal class!"
"Very informative with great interaction for real world applications and discussions."
"The material and teaching technique left me feeling well equipped to perform an effective construction audit."
"The information and shared knowledge will assist tremendously. Thank you for providing clear direction on the documents needed to test pay applications."
"Learned a lot about contract language we can add to our contracts and also things we can look for during construction audits."
Register
Regular Seminar Registration Fee = $495.00 (Payable with credit card upon registering)
We offer an option to pay later, if you prefer
Team Discount:  $50 each (For Teams of 3 or more use Discount Code "Team")
To Register by Telephone: Call Marie Jones at (254) 736-0309

We have limited the size of this virtual class to facilitate participation. 
If you would like to be notified if a seat becomes available, please sign our waiting list:
Need Assistance: Contact Marie Jones through the chat box (bottom right of screen) or Email: marie.jones@caacci.org