Marc Gravely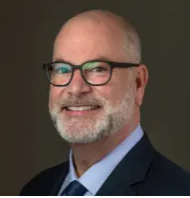 Texas Attorney
Gravely Attorneys and Counselors
Marc Gravely founded and leads Gravely Attorneys and Counselors, a construction defect and insurance claims law firm working throughout Texas. As counsel of record for hundreds of property owners' and policyholders' legal claims over the past decade, Marc represents Texas businesses and governmental entities.
In the construction defect claims side of Marc E. Gravely's legal practice he pursues construction defect claims and litigation against general contractors and designers on behalf of:
Texas ISDs
Texas Charter Schools
Universities
Municipal Buildings
State and County Projects
Transit Authorities
Texas Public Hospitals
Other Government Facilities
And
Retirement Communities
Homeowner Associations
Condominium Boards
Private Hospitals and Medical Buildings
Apartments
Private Companies
In the insurance coverage and insurance bad faith side of Marc's law practice, he works on behalf of insurance policyholders facing denials, delays, and other wrongful conduct by insurance companies typically with the following types of damage:
Hurricanes
Floods
Fires
Wind
Hail
Tornados
Wrongful Conduct
Marc Gravely has filed many Amicus briefs on behalf of Texas trade groups on important issues involving the rights of property owners.
RECENT APPEARANCES
Mr. Gravely is a frequent speaker and educator, including dozens of Continuing Legal Education ("CLE") presentations to lawyers for education credit to fulfill Texas State Bar requirements including:
2020
Construction Litigation for Commercial Property Owners: How to Find Value in the Cracks, San Antonio Real Estate Group CLE.
Construction Litigation/Insurance Recovery for Commercial Property Owners, Dallas Bar Association CLE.
2019
Insurance Recovery from the Owner's Perspective: First Party Coverage Litigation, Collin County Bar Association CLE.
Construction Defects: How to Add Value for Commercial Property Owners, Private Law Firm CLE.
Discovery of Insurance Company Business Practices, Texas Department of Insurance Enforcement Division.
Construction Litigation Strategies for Healthcare Facilities, Texas Hospital Association General Counsel Roundtable CLE.
Recent Legislation Affective the Government's Rights: New Procedures and Laws Affecting Construction Defects Claims CLE.
The Top Eight Pitfalls of Hospital Construction, Private In House Hospital Legal Department CLE.
Insurance Recovery: How to Add Value Representing Commercial Property Owners, Private Law Firm CLE.
Texas School Construction Defects, Private In House Legal Department CLE.
PUBLICATIONS
Texas Annotated Insurance Code – Contributing Editor
Texas Insurance Digest – Contributing Author
7 Step Guide to Construction Defect Claims (series) – Author (Q1 2020 release)
Reframing America's Infrastructure | A Ruins to Renaissance Playbook (Sutton Hart Press – 2021 release)
PROFESSIONAL GROUPS
Texas State Bar Board of Directors (through 2021) – appointed by the president of State Bar of Texas
PRIOR POSTINGS
Former Special Prosecutor for Texas State Commission on Judicial Conduct
Gravely & Pearson Law Firm
LICENSES & ADMISSIONS
Texas State Bar
Northern and Southern Federal District Courts Texas
EDUCATION
BS: Bellarmine University – Biology
MS: University of Texas, San Antonio – Biotechnology
JD: St. Mary's University, San Antonio
LLM: University of Connecticut – Insurance Law