Antonio Fratangelo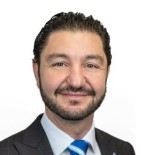 Principal, Contract Services
Antonio Fratangelo is a principal in HPM's audit and contract services division, focused on enhancing the firm's offerings for clients within the service line. Fratangelo has over 20 years of experience in construction management, construction auditing and project management. He is a co-founder of JA Cost Engineers and Advisors Inc., an advisory firm that provides services for construction, development and capital improvement projects.
His experience at JA Cost Engineers included a combined six years' experience in project management within the specialized construction industry, as well as involvement in construction auditing, cost segregation, and risk assessments on a variety of construction projects.
Prior to starting JACEA, Mr. Fratangelo spent 7 years as a director at Commercial Cost Control and 2 years with Deloitte & Touche performing both Construction Advisory Services, as well as working on Cost Segregation Projects. During this time, he provided cost segregation expertise, construction auditing, construction risk assessments and project management oversight for several industries and clients. Antonio's experience included analyses of real estate purchases and construction projects ranging from $1 million to $1 billion on various types of facilities including: offices, medical complexes, light manufacturing, retail, research & development centers, corporate campuses, bank branches, apartments, cold storage facilities, warehousing and shipping and restaurants.
Antonio spent nearly 4 years working for Nicholson Construction Company in Pittsburgh, PA. His experience and field knowledge was utilized working on such high profile projects as the Foundation Support at the Ground Zero Disaster Site in New York City.