This in-person seminar was held in June, 2020.
To be notified of our next event, please join our mailing list.
See below for details including seminar content, CPE, reviews, etc.

Attendees will learn how to prevent wrongdoing, build fraud detection into routine audit and management practices as well as how to respond when fraud surfaces.  This course includes fraud case examples, exposures and symptoms of occurrence.  Special attention will be paid to addressing kickbacks and bid rigging, price fixing, billing fraud and non-performance, bribery and corruption.
Outline |  Fee | Register | CPE | Accommodations | Venue | Instructor | Brochure | Reviews | COVID-19
We offer an option to pay later, if preferred – REGISTER
Fraud, overcharge and nonperformance cost construction project owners millions. The very nature of construction creates a myriad of opportunities for contractors and others to intentionally overbill, exaggerate cost on change orders, bribe and pay kickbacks to reduce oversight. This course teaches how to build detection of suspected wrongdoing into routine audit and management practices and improve investigative response.
Who Can Benefit From This Learning Experience
Do you want to detect construction-related fraud, including kickbacks, bid rigging, payroll fraud, product substitution, and pay to play?
Do you want full management support for the most politically difficult fraud?
Auditors, investigators, project managers and others have found this course to be eye opening.
The course will address many types of fraudulent activity, including:
• Kickbacks and bribery
• Bid rigging and price fixing
• Knowingly overbilling for work not done
• Intentionally overstating cost
• Embezzlement
• Overstated overhead or labor burden
• Exaggerating change orders or claims

Learning Objectives
Upon completion attendees will know:
1. Examples of construction fraud and the impact on owners.
2. Common mistakes and errors and how to avoid them.
3. The frauds frequently committed by: Contractors, Subcontractors, Suppliers, Employees of owners
4. How to build detection into routine management and audit practices.
5. A practical approach to using behavioral red flags of construction fraud.
6. Effective data analysis techniques to detect fraud.
7. How fraud is reflected in bidding, awarding work, billing and performance.
8. Indicators of bribery and methods to surface kickbacks.
9. Ways contractors beat bidding.
10. The role gifts and entertainment play in encouraging corruption.
11. What to do when construction fraud is suspected.
12. Ways to overcome roadblocks to investigations.
13. Nine elements of effective investigative response.
14. Specific steps for investigation success

Course Outline
Introduction to Construction Fraud
• Fraud by phase of construction
• The impact of fraud on your projects
• A model for controlling contracts
Mobilizing Management
• Assessing your risk
• Defining and communicating fraud-related expectations
• Using fraud policy to promote reporting and effective investigations
• Steps for preventing construction fraud
Introduction to Detection
• How managers and auditors detect fraud
• 9 steps for encouraging fraud detection
• Why fraud goes undetected
• Building fraud detection into routine management and audit practices
• Case examples of exposures and symptoms of fraud occurrence
• Behavioral indicators of construction fraud
• Using data analysis for detection
Addressing Specific Construction Fraud Challenges
• Bid rigging and price fixing
• Corruption and pay to play in public and commercial projects
• Gifts and entertainment
• Disadvantaged Business Enterprise programs
• Organized crime in construction
Investigating Construction Related Fraud
• Dealing with management during investigations
• Elements of a complete investigation
• Investigative pitfalls and how to avoid them
• A model for proving allegations
• How to prove kickbacks
• The practical use of an investigation checklist
• Suggestions for successful investigations

Program Fee
REGULAR SEMINAR REGISTRATION Fee = $1,195
Registration FEE is payable to:
Construction Audit & Cost Control Institute, Inc.
3941 Legacy Drive, Suite 204 #218A, Plano, TX 75023.
Registration FEE may be paid by check, MasterCard, Visa or American Express.
Program fee includes instruction, all program materials, breakfast and lunch each day and refreshment breaks.
Program Schedule
Monday: 8:30 am – 4:30 pm
Tuesday: 8:30 am – 4:30 pm
Cancellation and Refund
We have updated our policy to reflect current concerns. Enrollment is limited to assure maximum opportunity for participation and exchange of ideas. Substitutes will be accepted until the program starts. If you need to cancel for any COVID19 related reason, cancellations will be accepted without incurring a cancellation fee. We also offer the option to transfer your registration to a future event. Contact Marie Jones at 254-736-0309 or email marie.jones@caacci.org.

CPE
All participants are eligible to receive up to 16 Continuing Education Credits (CPE's) to fulfill professional accreditation requirements. Field of Study: Auditing. Course Level: Basic. Group-live, lecture-style seminar; no prerequisites or advanced preparation required. For information regarding CPE, complaint, or program cancellation, please contact Marie Jones at (254) 736-0309 or Rich Townsend at (972) 679-6762 or email info@caacci.org.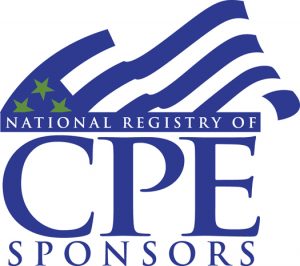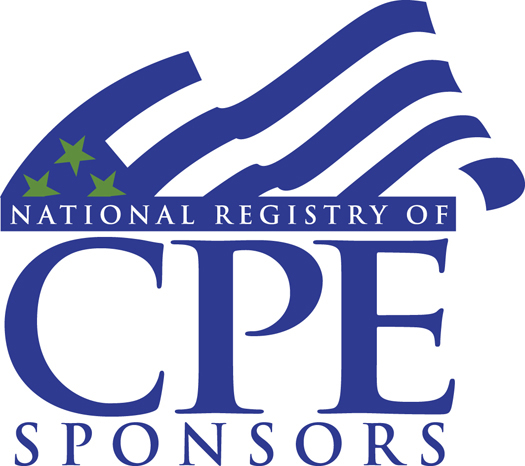 Construction Audit & Cost Control Institute (CAACCI)  is registered with the National Association of State Boards of Accountancy (NASBA), as a sponsor of continuing professional education on the National Registry of CPE Sponsors. State boards of accountancy have final authority on the acceptance of individual courses for CPE credit. Complaints regarding registered sponsors may be submitted to the National Registry of CPE Sponsors through its website: www.nasbaregistry.org

Accommodations
Marriott at Legacy Town Center
Surrounded by scenic parks and water features, the Dallas/Plano Marriott at Legacy Town Center is a luxurious Plano hotel conveniently located within walking distance to upscale shopping, fine dining and entertainment.
Shops at Legacy
Legacy West
We have blocked a limited number of rooms at the Dallas/Plano Marriott at Legacy Town Center that will be available at the group rate of $189 plus tax per night. Our group rate is available until June 1, 2020.
Most of our attendees stay at the hotel for two nights and a few opt to stay over a third night.
Learn about Marriott's Commitment to Clean.
Click here for additional photos of the Marriott at Legacy Town Center and the surrounding venues.
Click here for a Marriott Detail Sheet listing Services, Fitness & Recreation (nearby golf courses), Local Attractions & Dining.
Call 1-800-228-9290 (Marriott Reservations) and mention the Construction Audit & Cost Control Institute.
OR
Book your group rate for Construction Audit & Cost Control Institute
If you have any problems making reservations for the nights you would like to stay at the hotel, please let us know and we will check with the hotel to see if they can accommodate your stay.

Venue
The seminar classes will be held at the Dallas/Plano Marriott at Legacy Town Center
7121 Bishop Rd, Plano TX 75024
Instructor


Courtenay M. Thompson is a recognized authority on fraud-related training for internal auditors, management and investigators. Since entering the educational consulting field in 1981, he has written and presented courses for corporations, government and professional associations worldwide.
He is the co-developer of courses on audit and control of construction costs, and has developed and presented courses on purchasing fraud and contract auditing. His courses are known for providing practical approaches to real problems.
Mr. Thompson's experience prior to consulting includes public accounting, audit supervisor for consumer financial services for a large retailer, and director of auditing for a life insurance company.
Mr. Thompson received his BBA and MBA degrees from Southern Methodist University and is a Certified Public Accountant. He is a member of various accounting and auditing professional associations.
Seminar Developers
R. L. Townsend & Associates, LLC and Courtenay Thompson & Associates have jointly developed our professional development training seminars related to construction cost control and audit.

Reviews from Seminar Participants
"Very practical and addresses real work/business fraud and corruption cases.  The presenter's experience in the field was the most invaluable tool in making this course the most valuable for my organization and me as a person."
"Great discussions, cases and real world examples."
"I really enjoyed this course.  Great amount of time allotted.  Great topics, organization, and structure."
"Gave me a lot to think about."
"Great ideas – makes me think of things we are not doing."
"Relevant information that our group can utilize in our audit shop."

Register
(We offer an option to pay later, if you prefer)

Regular Seminar Registration Fee = $1,195.00
To Register by Telephone:     Call Marie Jones at (254) 736-0309
Need Assistance?     Contact Marie Jones through the chat box (bottom right of screen) or
E-mail:   marie.jones@caacci.org
COVID-19 Statement:
Based on our assessment of current available information regarding the risk of spreading COVID 19 virus, we are still planning to have our upcoming seminars at the Marriott at Legacy Town Center in Plano, Texas.

We are planning for a small group, plenty of personal space between attendee tables and following new social distancing etiquette including a verbal greeting protocol instead of hand shaking, etc.
We will continue monitoring official sources of guidance, including the U. S. Centers for Disease Control and Prevention (CDC) and the Texas Department of Health, which indicates the risk in Texas remains low.
Our venue, Marriott at Legacy Town Center, assures us that they are "reinforcing recommended guidance on appropriate hygiene standards and following the guidance of the CDC and WHO, and are taking relevant health and safety measures including using disinfectant products that are effective against viruses."

Read Letter:  Marriott at Legacy Cleanliness Standards

Learn About Marriott's Commitment to Clean
The DFW Airport is committed to monitoring and responding effectively as is reflected in this statement from DFW Airport.
Please contact us with any questions or concerns.
info@caacci.org