In-House Training
Construction Fraud:  Detection, Prevention & Response
Instructor |  Who Should Attend |  CPE Credits |  Request More Info. |
Our in-house training is conducted at your location at a time convenient for you.
Attendees will learn how to prevent wrongdoing, build fraud detection into routine audit and management practices as well as how to respond when fraud surfaces.  This course includes fraud case examples, exposures and symptoms of occurrence.  Special attention will be paid to addressing kickbacks and bid rigging, price fixing, billing fraud and non-performance, bribery and corruption.
Familiarized training: all of our construction related in-house training includes preliminary familiarization with customer example project documents.  When we familiarize a course, we take time to review examples of your project documents including construction contracts, change orders, contractor invoices, etc.  This review helps us to better address the specific training needs of your organization and your project.
Course Summary
The course will address many types of fraudulent activity, including:
• Kickbacks and bribery
• Bid rigging and price fixing
• Knowingly overbilling for work not done
• Intentionally overstating cost
• Embezzlement
• Overstated overhead or labor burden
• Exaggerating change orders or claims
Learning Objectives – Upon completion attendees will know:
1. Examples of construction fraud and the impact on owners.
2. Common mistakes and errors and how to avoid them.
3. The frauds frequently committed by: Contractors, Subcontractors, Suppliers, Employees of owners
4. How to build detection into routine management and audit practices.
5. A practical approach to using behavioral red flags of construction fraud.
6. Effective data analysis techniques to detect fraud.
7. How fraud is reflected in bidding, awarding work, billing and performance.
8. Indicators of bribery and methods to surface kickbacks.
9. Ways contractors beat bidding.
10. The role gifts and entertainment play in encouraging corruption.
11. What to do when construction fraud is suspected.
12. Ways to overcome roadblocks to investigations.
13. Nine elements of effective investigative response.
14. Specific steps for investigation success
Course Outline
Introduction to Construction Fraud
• Fraud by phase of construction
• The impact of fraud on your projects
• A model for controlling contracts
Mobilizing Management
• Assessing your risk
• Defining and communicating fraud-related expectations
• Using fraud policy to promote reporting and effective investigations
• Steps for preventing construction fraud
Introduction to Detection
• How managers and auditors detect fraud
• 9 steps for encouraging fraud detection
• Why fraud goes undetected
• Building fraud detection into routine management and audit practices
• Case examples of exposures and symptoms of fraud occurrence
• Behavioral indicators of construction fraud
• Using data analysis for detection
Addressing Specific Construction Fraud Challenges
• Bid rigging and price fixing
• Corruption and pay to play in public and commercial projects
• Gifts and entertainment
• Disadvantaged Business Enterprise programs
• Organized crime in construction
Investigating Construction Related Fraud
• Dealing with management during investigations
• Elements of a complete investigation
• Investigative pitfalls and how to avoid them
• A model for proving allegations
• How to prove kickbacks
• The practical use of an investigation checklist
• Suggestions for successful investigations

Who Can Benefit From This Learning Experience
Do you want to detect construction-related fraud, including kickbacks, bid rigging, payroll fraud, product substitution, and pay to play?
Do you want full management support for the most politically difficult fraud?
Instructor

Courtenay M. Thompson is a recognized authority on fraud-related training for internal auditors, management and investigators. Since entering the educational consulting field in 1981, he has written and presented courses for corporations, government and professional associations worldwide.
He is the co-developer of courses on audit and control of construction costs, and has developed and presented courses on purchasing fraud and contract auditing. His courses are known for providing practical approaches to real problems.
Mr. Thompson's experience prior to consulting includes public accounting, audit supervisor for consumer financial services for a large retailer, and director of auditing for a life insurance company.
Mr. Thompson received his BBA and MBA degrees from Southern Methodist University and is a Certified Public Accountant. He is a member of various accounting and auditing professional associations.
Course Sponsor and Continuing Education Credits
All participants are eligible to receive up to 16 Continuing Professional Education credits (CPE's) to fulfill professional accreditation requirements. Field of Study: Auditing. Course Level: Basic. Group-live, lecture-style seminar; no prerequisites or advanced preparation required. For information regarding CPE, complaint, or program cancellation, please contact Courtenay Thompson & Associates at 214-361-8346.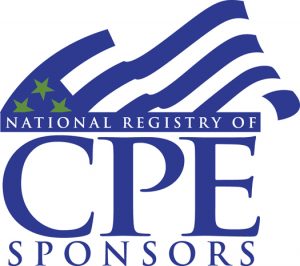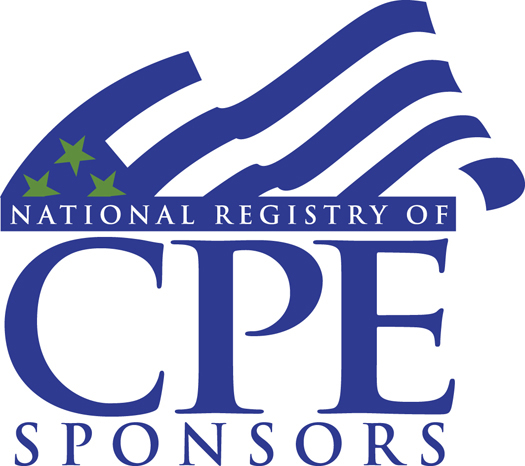 Courtenay Thompson & Associates is registered with the National Association of State Boards of Accountancy (NASBA), as a sponsor of continuing professional education on the National Registry of CPE Sponsors. State boards of accountancy have final authority on the acceptance of individual courses for CPE credit. Complaints regarding registered sponsors may be submitted to the National Registry of CPE Sponsors through its website: www.learningmarket.org
R. L. Townsend & Associates, LLC and Courtenay Thompson & Associates have jointly developed our professional development training seminars related to construction cost control and audit.

CONTACT US
To learn more about bringing this seminar to your group:
Fill out the form below OR
Call Rich Townsend (972) 679-6762
Call Marie Jones (254) 736-0309