Learning Objectives | CPE | Networking | Workshop Venue  |  Reviews | Fee  |
A Hybrid Training Event 
Attend In-Person ($1,195.00) – REGISTER
Attend Virtually ($784.00) – Space is Limited – REGISTER
Both Earn 16 CPE Credits
Course Level:  Intermediate
Who Will Benefit from this Program
Architects
Attorneys
CFO's and Controllers
Construction Audit Consultants
Construction and Engineering Department Representatives
Contract Administrators
Cost Engineers
Facilities Management Department Representatives
Internal Audit Professionals
Procurement Department Representatives
Program Managers
Get Your Questions Answered
During the conference, we will answer questions from both in-person and virtual attendees.
Learning Objectives
Participants Will:
Learn the latest trends in best practices for construction cost control and audits of Construction Manager at Risk (CMAR) and Design-Build (D-B) construction contracts:
Creating construction contract documents to close loopholes that can increase an Owner's construction costs significantly
Reviewing and approving Guaranteed Maximum Price (GMP) proposals
Reviewing, approving and tracking GMP subcontract buy-out gains or losses
Requiring supporting documentation for payment applications
How to effectively analyze contractor cost records
How to reconcile contract cost records to final payment application
How to effectively review and/or audit change orders proposals submitted by Contractors and Subcontractors

Learn the best practice trends for reimbursing (or not reimbursing) for the following elements of Labor and Labor Burden Costs:

Employee wages
Employee bonuses
Employee temporary living expenses
Employee compensation for geographical tax differences
Payroll taxes
Worker's compensation insurance
Employee benefits

Health benefits
Dental benefits
Life & AD&D insurance benefits
Pension benefits (401K or ROTH matching contributions)
Pension benefits (employee stock ownership plans)
Pension benefits (defined benefit plan costs)
Pension benefits (optional profit-sharing distribution contributions)
Auto allowances
Learn the best practice trends for reimbursing (or not reimbursing) for types of insurance and bond costs:
Performance and payment bonds CMAR and D-B prime contracts
Subcontractor default insurance (SDI) for Trade Contractors and/or Subcontractors
Contractor controlled insurance programs (CCIP)
Liability insurance
Professional
General
Umbrella
Excess
Auto
Learn the best practice trends, pitfalls, loopholes, special overcharge concerns etc. for the following:
Self-performed work by CM or D-B prime contractor

Contractor owned equipment charges
Purchases thru contractor owned subsidiaries, etc.
Learn the best practice trends for reimbursing or not reimbursing for the following:
CM Warranty
AGC/ABC Fees
Data Processing Hardware and Software Charges
Textura Charge
Informal Networking Opportunities Included
Breakfast will be provided each morning of the seminar
Mid-Morning and Mid-Afternoon refreshment breaks
Lunch will be provided for the group the first day of the workshop


Reviews from Previous Participants

When asked, "What did you like best about the 2019 CMAR Design-Build Workshop:"

"The opportunity to learn from the expertise of the participants from huge college construction programs and school districts as well as the other consultants.  The examples were terrific."

"Great content and experience of presenters."

"The extensive knowledge and experience of the speakers was helpful in determining how we should implement new procedures moving forward."

"The variety of backgrounds all the speakers brought to the Workshop.  The open forum for questions and participation of attendees."

"Great knowledge and expertise.  Also, there was a variety of perspectives (e.g. internal audit, project managers, etc.)"

"Thorough, clear and concise information."

"I liked that both Project Managers (individuals with construction background) and Internal Auditors both attended the Workshop.  I thought the perspective from the construction individuals was very useful."

"Concrete examples helped drive home the point."

"The variety of speakers and their viewpoints on the same topics. The opportunity to network with others in similar facility structures, to know they are facing the same challenges we are and what they are doing to overcome those challenges."

"Provided for an open dialogue across a variety of public sector business functions."

"What I liked best about the workshop was the interaction between audience and presenter."
In-Person Attendance Registration Fee = $1,195
Virtual Attendance Registration Fee = $784
Registration FEE is payable to:
Construction Audit & Cost Control Institute, Inc.
3941 Legacy Drive, Suite 204 #218A, Plano, TX 75023.
Registration FEE may be paid by check, MasterCard, Visa or American Express.
Program fee includes instruction, all program materials, first evening reception, breakfast each day, lunch on Thursday and refreshment breaks.
Program Schedule
Monday: 8:00 am – 5:00 pm Central Time
Tuesday: 8:00 am – 5:00 pm  Central Time
Cancellation and Refund
We have updated our policy to reflect current concerns.  Enrollment is limited to assure maximum opportunity for participation and exchange of ideas.  Substitutes will be accepted until the program starts.  If you need to cancel for any COVID19 related reason, cancellations will be accepted without incurring a cancellation fee.  We also offer the option to transfer your registration to a future event.  Contact Marie Jones at 254-736-0309 or email marie.jones@caacci.org

 CPE
All participants are eligible to receive up to 16 Continuing Education Credits (CPE's) to fulfill professional accreditation requirements. Field of Study: Auditing. Course Level: Intermediate. Group-live, lecture-style seminar; no prerequisites or advanced preparation required. For information regarding CPE, complaint, or program cancellation, please contact Marie Jones at (254) 736-0309 or Rich Townsend at (972) 679-6762 or email info@caacci.org.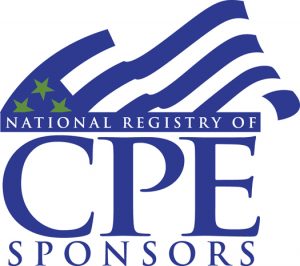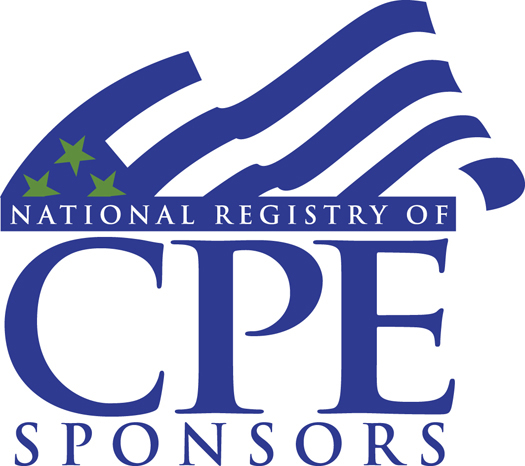 Construction Audit & Cost Control Institute (CAACCI) is registered with the National Association of State Boards of Accountancy (NASBA), as a sponsor of continuing professional education on the National Registry of CPE Sponsors. State boards of accountancy have final authority on the acceptance of individual courses for CPE credit. Complaints regarding registered sponsors may be submitted to the National Registry of CPE Sponsors through its website:  www.nasbaregistry.org

Workshop Venue
Dallas/Plano Marriott at Legacy Town Center
Surrounded by scenic parks and water features, the Dallas/Plano Marriott at Legacy Town Center is a luxurious Plano hotel conveniently located within walking distance to upscale shopping, fine dining and entertainment.
Shops at Legacy     Legacy West
We have blocked a limited number of rooms at the Dallas/Plano Marriott at Legacy Town Center that will be available at the group rate of $195 plus tax per night. Our group rate is available until October 16, 2020. 
Most of our attendees stay at the hotel for two nights and a few opt to stay over a third night.
Click here for additional photos of the Marriott at Legacy Town Center and the surrounding venues.
Click here for a Marriott Detail Sheet listing Services, Fitness & Recreation (nearby golf courses), Local Attractions & Dining.
Call 1-800-228-9290 (Marriott Reservations) and mention the Construction Audit & Cost Control Institute.
If you have any problems making reservations for the nights you would like to stay at the hotel, please let us know and we will check with the hotel to see if they can accommodate your stay.
Venue
The seminar classes will be held at the Dallas/Plano Marriott at Legacy Town Center
7121 Bishop Rd, Plano TX 75024
Register
Register now to secure your seat.  Pay now or pay later,  if preferred.
Attend Virtually ($784.00):  Go here to register.
Attend In Person ($1,195.00):  Fill in the form below.
To Register by Telephone:     Call Marie Jones at (254) 736-0309
Need Assistance?     Contact Marie Jones through the chat box (bottom right of screen) or E-mail:   marie.jones@caacci.org